Attleboro Arts Museum - Community Gallery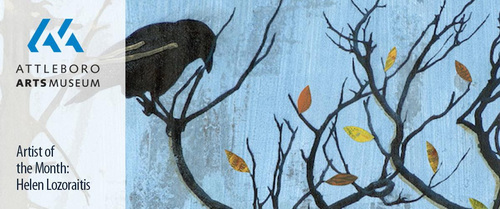 Explorations
A Series of Mixed Media Collages by Helen Lozoraitis
Exhibition: May 4th – 28th, 2021
Museum Gallery Hours: Tues-Sat from 10am-5pm
Closed Sat., May 29th

The Community Gallery is located in the lobby of the Attleboro Arts Museum's Emory Street entrance. For over a decade the Museum has been pleased to offer this prominent gallery space as an exhibition opportunity for both promising and professional artist members. By showcasing one or more member artist(s) per month, the Community Gallery maximizes the exposure of unique art and contact with Museum viewers.
To learn more about exhibition opportunities in the Attleboro Arts Museum's Community Gallery contact office@attleboroartsmuseum.org or 508-222-2644 x15.